From dresses and shoes to toys and gym equipment – we accumulate a lot of stuff in our homes, especially now that we're spending more time at home than ever. That's why well-designed storage spaces are a must-have in any home.
When it comes to built-in storage, it's an undeniable fact that Sydney homes can be seriously lacking… Which continues to surprise us considering that last year, the Australian Bureau of Statistics reported that a walk-in wardrobe was one of the top 5 dream home features for Australians!
Statistics continually show that Australian buyers love built-in storage, something that we always emphasise with our clients in our kitchens.
And when it comes to wardrobes, the same can be said. There's so many things to consider when designing built-in robes, which is why it's often a good idea to consult a design professional.
Wardrobes require a good mix of long and short hanging, shelving for foldable items, and small storage for things like jewellery and belts. Then you need to think specifically about what you have in your wardrobe. Do you want to add in things like tie racks and shoe racks? What about make up and cosmetics? Hairdryers, brushes?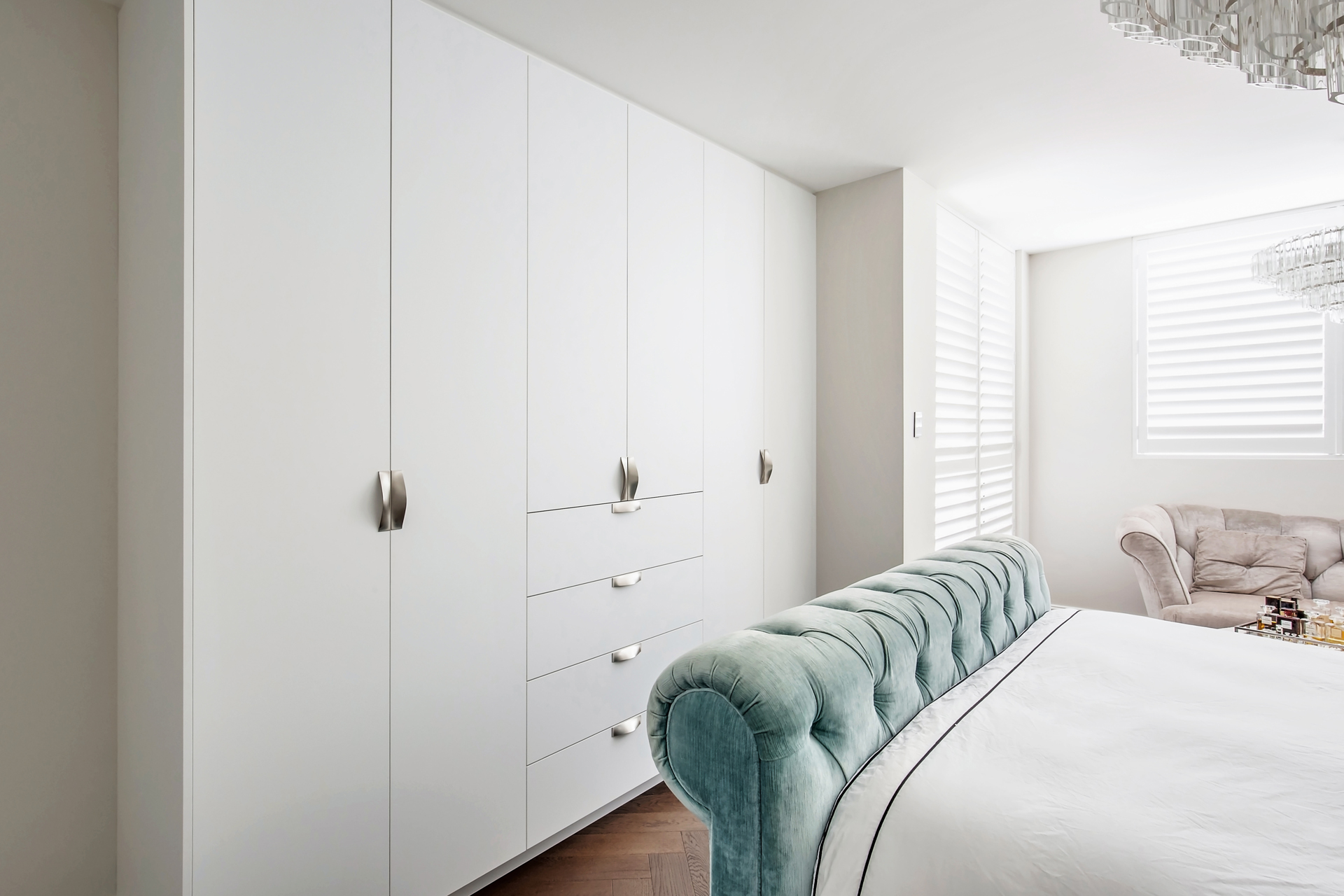 At Dezign Kitchens, we have years of experience in designing and installing custom walk-in and built-in wardrobes in Sydney and surrounding areas. We can help you create stunning wardrobes that not only make a luxe statement in your home, but really boost the value of your home. 
One of our experienced designers can meet with you in your home, advising on best placement for your wardrobes, materials, and what design would best fit with your lifestyle and how you use your storage.
A combination of drawers, adjustable and fixed shelving, and a range of features and accessories ensures we can create custom solutions to fit your needs exactly — down to the millimetre. We use the same quality hardware and accessories that we use in all our kitchens, so you know you're going to end up with stunning cabinetry that will last a lifetime.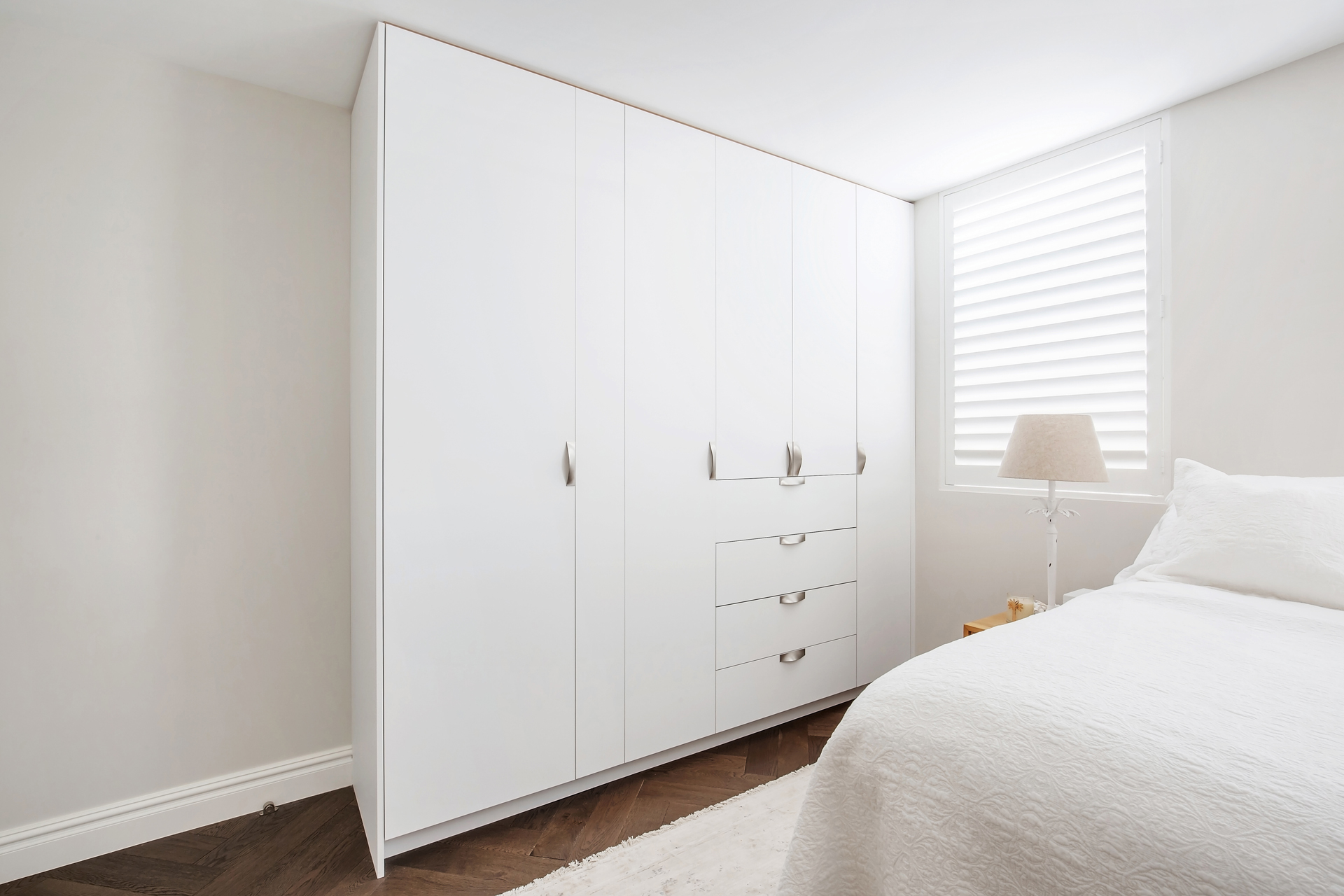 Whether you are thinking about selling now or you just want to make your living space a little more special, a custom wardrobe can redefine your living space and making your home a much more attractive prospect to any potential buyer. Plus, with our clever design solutions we can help you make a luxe statement in your home that works out to be more affordable than you'd think!
Contact us today or hit the "Book a Free Design Consultation" button below to get the ball rolling on your new project!