OUR STORY
At Dezign Kitchens, we're all about transforming homes into masterpieces by creating stunning bespoke kitchens and
joinery. A family-owned and operated company, our passion is turning design dreams into reality. Our award-winning
team is renowned for being one of the most well-respected and passionate in the industry.
We love what we do, and you will too.
From individual joinery pieces to whole-house fit-outs, we build using only the highest quality materials to ensure
a stylish and timeless product for our clients. Whether you're looking to create a one-of-a-kind kitchen, a new wardrobe or entertainment unit,
or you're giving the whole house a facelift, our team will be with you every step of the way.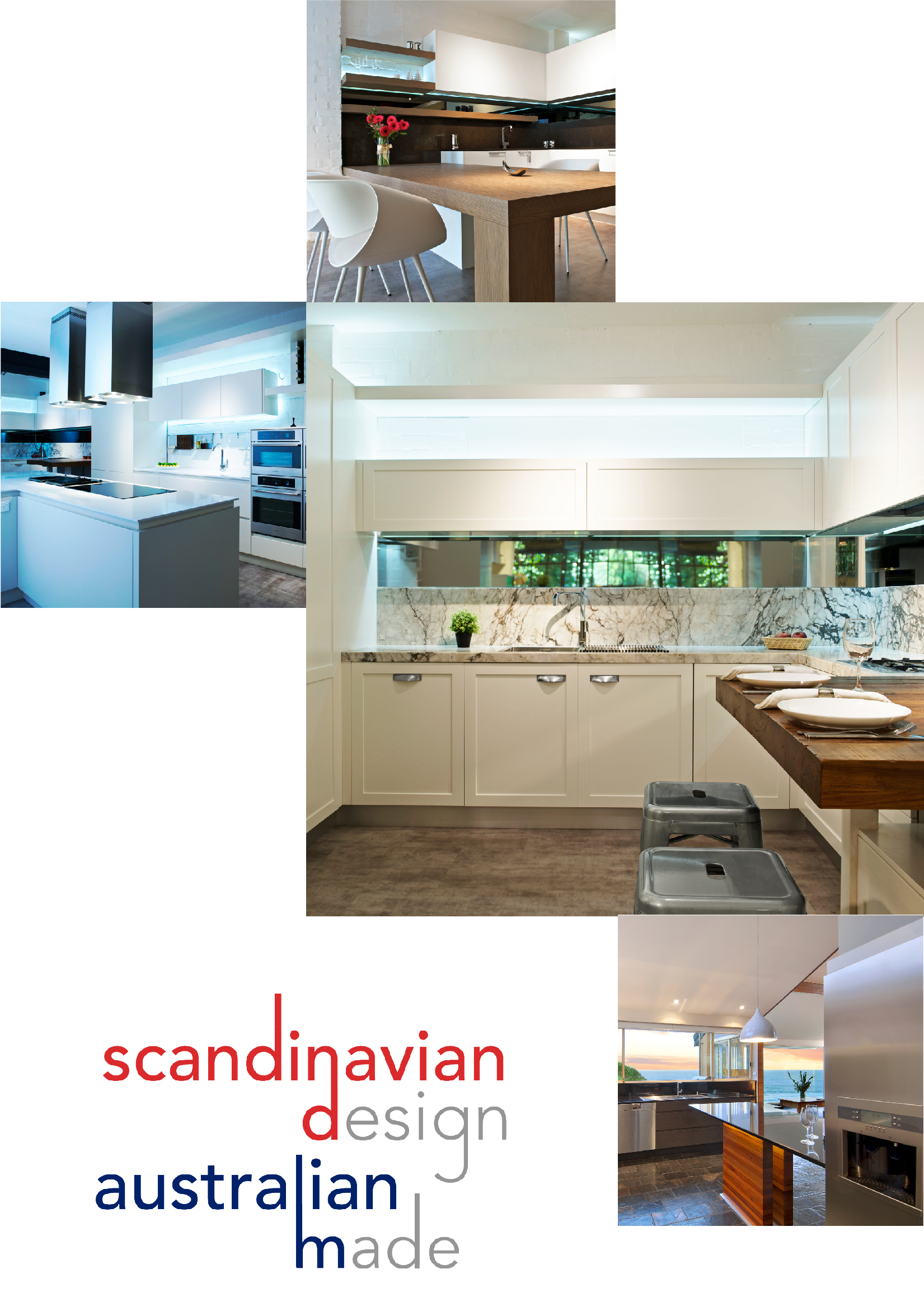 Our Design Philosophy
A thoroughly Australian take on Scandinavian design
We believe that the design of your home should enhance the way you live in it, which is why our design philosophy is characterised by the keystones of Scandinavian design: simplicity, minimalism and functionality.
Rather than dictating the style of an individual project, our ethos runs at the core of our projects' functionality, ensuring that every aspect of the joinery fulfils its primary purpose — to enhance the living space it is a part of.
We're proudly Australian-owned and operated, striving to bring you the best of design ideas from around the world with all the strength, longevity, and reliability of Australian manufacturing. Locally fabricated, our cabinets are made solid to specification, never flat-packed; hand-built by our dedicated team of installers for the ultimate bespoke finish. No matter the style or scale of your project, our team can help you bring a little Australian-made Scandinavian design to your home.
Our Process
Our focus is ensuring that your renovation process is as stress-free as possible. As we custom-design and build every project, down to the milimetre, we made sure that our full-service approach ensures the renovation process itself is customised to fit your individual needs.
From the initial concept right through to manufacture and installation, we work collaboratively with clients and contractors to ensure a seamless renovation process. Our structured 3-step process means you can rest assured that we're with you every step of the way.
Stage 1: Design
Meet with our experienced design team for an in-home design consultation. Experience your new kitchen in 3D while we custom design to suit your lifestyle. Every cabinet, every accessory, every detail of your project is hand-selected by you; meaning no modular sizes, no wasted space, and a perfect fit every time!
Stage 2: Production
Our award-winning customer service makes our production team one of the best in the business. Once your design is finalised, our team ensures every aspect is double-checked and fit to the millimetre. We manufacture locally in New South Wales, so we can be sure that every component is built to the top quality standard we are known for.
Stage 3: Installation
When it comes to installation, our industry certified installers have meticulous attention to detail, for a flawless finish every time. Our team of trades will take the headache out of renovating, as you'll always get the best service and the best price. Building? Let us coordinate with your builder to ensure a smooth and speedy process.